The Phoenix Suns should put Shawn Marion in the Ring of Honor
Shawn Marion is a legend with the Phoenix Suns and he deserves to be in the Ring of Honor. It is past time for him to be inducted.
Shawn Marion is hands-down one of the best Phoenix Suns players of all time and easily the most important piece to the playoff teams he was a part of in Phoenix. All the fans know it, and so do his former coaches and teammates, but why does the Suns' front office not see that The Matrix needs to have his jersey retired?
Marion was drafted by the Suns with the 9th overall pick back in the 1999 NBA draft and was a force for Phoenix up until his trade in 2008. Marion averaged 17.9 points, and 9.8 rebounds for his nine seasons spent in the Valley and also climbed his way up in the Suns record books.
He ranks 5th in games played, 5th in 3-pointers made, 3rd in field goals made, 2nd in steals, and 2nd in assists. It's easy to see Marion was an all-around player when you look at his stats and see his spots on the Suns leaderboards for their franchise history, and that's what made him so important.
Shawn Marion deserves to be in the Phoenix Suns Ring of Honor.
Sure, D'Antoni drew up the plays, Nash ran the floor, and Amar'e was the first scoring option, but Marion was the most vital piece to their success. Marion would get his points without having plays run for him, would play elite-level defense, and also be near the top of the league in rebounding.
He really could do it all.
While Marion could dunk on anybody in his way, and also run the open floor, one of the most underrated parts of his game was his 3-point shooting. During his time with the Suns, Marion shot 32 percent from outside which is very good for a big man during an era where big men weren't supposed to be shooting from deep.
The most impressive and important part of Shawn's game was his versatility on defense. He could guard 1-5 and would do so on a nightly basis. Without Marion's defense the, 2000s Suns would not have been as dominant.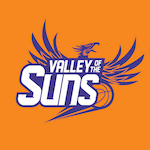 Want your voice heard? Join the Valley Of The Suns team!
Write for us!
D'Antoni has never been known as a coach who preaches defense, and most of his players weren't defensive-minded, however, Marion compiled 1,245 steals, 894 blocks, and 4,927 defensive rebounds as a member of the Suns.
Despite being one of the best defenders in the league every year, Marion never made an NBA All-Defensive team. While not having many personal accolades may hinder him from making the Basketball Hall of Fame, I don't think it should affect the status in the Phoenix Suns Ring of Honor.
The Ring of Honor is a tremendous sign of respect. It's almost like a thank you for all that player did for the team and showing how appreciative the franchise is that the player dedicated a part of their career to them.
How can a player so important to a franchise not be in the Ring of Honor? Hopefully, the Suns make it right this upcoming season with their newly renovated arena and give the Phoenix Suns legend the respect he deserves.