Phoenix Suns: 6 worst players to wear the uniform numbers of legends
The Phoenix Suns have 10 players in their Ring of Honor, but while their numbers should be off-limits, others have worn them after they left the Valley. Here are the worst of the bunch.
Retiring numbers is a strange practice. There are no universal rules for it and therefore, over the years, teams have just made up their own as they go. Like most anarchies, the results have been a scattershot of irregularities and the Phoenix Suns are no exception.
The Suns have retired six numbers for sure: #5 for Dick Van Arsdale, #6 for Walter Davis, #7 for Kevin Johnson, #33 for Alvan Adams, #42 for Connie Hawkins, and #44 for Paul Westphal.
Then, there are four more Ring of Honor members whose numbers may or may not be retired, depending on who you ask, as some say Suns' owner, Robert Sarver, officially abandoned the practice. Those are (#9 for Dan Majerle, #13 for Steve Nash, #24 for Tom Chambers, and #34 for Charles Barkley).
So, even if the jury is still out on the exact status of these numbers, it is safe to say there is an unwritten rule that no one should wear them, hence why players like Cameron Johnson and Cheick Diallo, who have worn #13 a lot in the past, chose new numbers when the joined the Phoenix Suns this season out of respect for Steve Nash.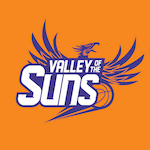 Want your voice heard? Join the Valley Of The Suns team!
Write for us!
Other teams have been much more liberal with their retired numbers strategy. For example, the Miami Heat retired #23 for Michael Jordan, who didn't even play for them, and the Washington Wizards, who Jordan did play for, did not (although no one has worn it for the team since).
The Heat also retired #13 for, of all people, Dan Marino, who last I checked, never played basketball. Then again, who knows how seriously they take this willy-nilly number retirement system because Bam Adebayo wears #13 for the team now.
There are also teams like the Orlando Magic and Sacramento Kings who retired #6 for "The Sixth Man", a nod to their fan base. And teams like the Boston Celtics whose current players have a difficult time picking any numbers under 35 due to the insane amount of greats who have retired numbers.
So it got me thinking, who are the worst players to come along and wear a legend's number after they left the Phoenix Suns; players who showed no regard to the past and wore whatever number he wanted.
I'm ranking these players based on a combination of how awful the player was and how great the legend was.
Let's explore: