Phoenix Suns: Super Dario playing on Super Mario Day
Dario Saric, affectionately known as Super Dario, has been on fire lately for the Phoenix Suns and he looks to extend that streak when he plays on Super Mario Day.
The Phoenix Suns travel to Portland (presumably not through a green warp tube) to battle the Trail Blazers on Super Mario Day.
What in the name of King Koopa is Super Mario Day? That's a great question, and one I asked myself just the other day. March 10th is Super Mario Day because why? MAR10
So why should we care about some stupid calendar trick that makes the abbreviation look like an animated mustached plumber from a video game? Well, you probably shouldn't. But it just so happens the Phoenix Suns have a Super Dario on their team who is playing well as of late is primed to have a big game on his big day.
Last month, this site featured a post on Dario Saric titled, The key to unlocking Super Dario. This post suggested Dario need to focus less on the 3-point range, to which he had been slumping, and concentration on more of a mid-range game.
Since the All-Star break, Saric has done both. He is shooting a remarkable, yet quiet, 55.6 from the field (trailing only Deandre Ayton on the team), including a team-best 47.8 percent from behind the arc.
Right now he's like Bowser throwing hammers at a newbie playing Nintendo. He rarely misses.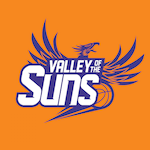 Phoenix Suns
As a contributor, we look for your ingenuity and creativity, as well as your knowledge on specific fandoms. This is a great role for the budding writer or blogger looking for an exciting platform to hone their craft. As a contributor, you will receive unparalleled support, training, and exposure for your growing voice.
Dario has scored in double figures in six of the nine games since the All-Star break (and coming back from injury, no less) including the last five games. On Friday, against the same Portland Trail Blazers squad he will face on Super Mario Day, he erupted for a season-high 24 points to help propel the Phoenix Suns to a big win.
It appears Saric is taking advantage of the extra minutes he is seeing with Kelly Oubre sidelined with a meniscus injury. And good for him. He had lost his starting job to Mikal Bridges (rightfully so), and now that he has been re-inserted into the starting lineup, he is taking advantage.
While he is starting games again, he still is not finishing them. For whatever reason, Monty Williams favors a quicker lineup to close out games. It was Jevon Carter who got the nod as a closer over him against the Bucks.
Let's say that the Suns Super Dario has never found a star to make him extra fast and invincible.
The only other time Dario Saric played on Super Mario Day was in 2019 when he was with the Minnesota Timberwolves. On that day, he mustered a meager 11 points, four rebounds, and two assists against the New York Knicks.
I look for Saric to have a much more super day this year and to continue his hot streak. He essentially found a flower and his spitting fireballs right now. Let's hope he keeps it up and after a big game, he does a little jump spin at midcourt and exclaims, "It's a me! Dario!"