Top-Five Kobe Bryant moments with the Phoenix Suns
5. The 2006 Playoffs
Kobe Bryant only (only)  scored 50 points in a single game against the Phoenix Suns twice. Once in the regular season and once in the postseason
Both came within four weeks of one another – and both came in Suns wins.
On April 7, 2006, Kobe set the Arena-record (then the U.S. Airways Center) when he scored 51 points, however, the Suns pulled away late for a 107-96 victory over the Los Angeles Lakers, the Suns' 7th straight win over LA, and their 50th win on the season.
L.A. finished one game ahead of Sacramento in the standings that season so Phoenix was forced to face off against their arch-rivals in the first round, sans Amar'e Stoudemire.
And for literally the first time in Phoenix Suns history, especially following a regular season sweep, the Lakers didn't seem to worry anyone.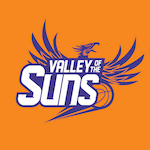 Want your voice heard? Join the Valley Of The Suns team!
Write for us!
Nobody told L.A. though that they were the underdogs because after Phoenix won Game 1 by five points, the Lakers won three straight including what is arguably Kobe's best game-winner against the Suns in their history against one another.
The Phoenix Suns failed to hold onto a five-point lead with just 12.6 seconds remaining in regulation, as well as three-point lead in the final 14.6 seconds of overtime.
With 6.1 seconds left in the OT, and Phoenix clinging to a one point lead, Luke Walton won a jump ball over Steve Nash that Kobe recovered in backcourt.
Kobe brought the ball up to the right side of the free throw line, threw up a jumper over both Raja Bell and Boris Diaw as the buzzer sounded.
Bang.
In an ironic scoring twist of fate, the Lakers scored exactly 99 points in all three of their victories.
Fortunately, for the Suns and their fans, Phoenix blew out the Lakers in Game 5, then outlasted Kobe's second (and final) 50 points game against the Suns in Game 6 (Bryant finished with 50 points, 7 rebounds, and 5 assists).
The series ended with the infamous Game 7 in which Kobe basically quit on the Lakers at halftime with the Suns leading by 15 points, as a sign of protest to management that he could not win by himself. Phoenix went on to win 121-90, winning the series in seven games.
The following playoffs the two teams met in the first round once again.
That time the Suns won in five.