Three trades the Phoenix Suns could pursue with T.J. Warren and Josh Jackson
Shams Charania noted that the Phoenix Suns have begun attempting to trade T.J. Warren and Josh Jackson in a package with multiple teams. Here are three trades James Jones could pursue.
The Phoenix Suns have an overload of small forwards on their roster at the moment, and with the presumed intention of building around Mikal Bridges while re-signing Kelly Oubre, Shams Charania has reported that James Jones has indeed reached out to teams looking to make a deal of T.J. Warren and Josh Jackson.
While that alone is an exciting proposition, fans must temper their expectations: if both Warren and Jackson were that  good, the Suns wouldn't have any interest in trading them.
Yes, Warren improved upon his outside shooting in a major way last season and may have become a very good sniper from beyond the arc.
However, for as good of a scorer he is, he does not bring a much else to the court as his defense is sub-par and he is not a distributor (two aspects the Phoenix Suns are still desperately lacking).
Such a good one-dimensional scorer would be great on a good team who needs depth (which is exactly why I have advocated for Warren's retention for so long), but with Phoenix about as far away from becoming a winner as anyone in the league, they need to fill in major holes on the roster first before a general manager can think about having those luxury pieces such as Warren.
Josh Jackson is looking more and more like an American-born Dragan Bender: exciting when coming out of the draft, but after several years in the league, has failed to develop in anyway and while originally sold as an above average shooter, that aspect of his game has yet to translate into the NBA.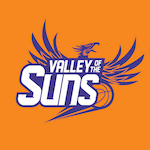 Want your voice heard? Join the Valley Of The Suns team!
Write for us!
Many Suns fans (myself included) would still love to see how new Head Coach Monty Williams can work to develop Jackson in particular. However, if development fails to materialize (sometimes it's not the coach's fault), any and all value that might be had now, will dissolve into the ether, leaving Phoenix with the possible decision to let him go after this upcoming season for nothing.
Hence Shams' information about Phoenix shopping the top small forward's in a package, and this post of three trades the Suns could look to make a deal.